Hosting & Radio Stream.
Create your own Web Radio
Shoutcast & Icecast Hosting Control Panel
Complete Radio Hosting Control Panel
SonicPanel is the most advanced standalone radio hosting control panel,
Comes with a panel interfaces,DJPanel and provides SSL for all radio systems, supported by WHMCS, AWBS, Blesta.
Create your own Web Radio
With a radio website
If you want to start your own webradio but you don't have your own website or you are interested in converting the one you already have, then the solution is here!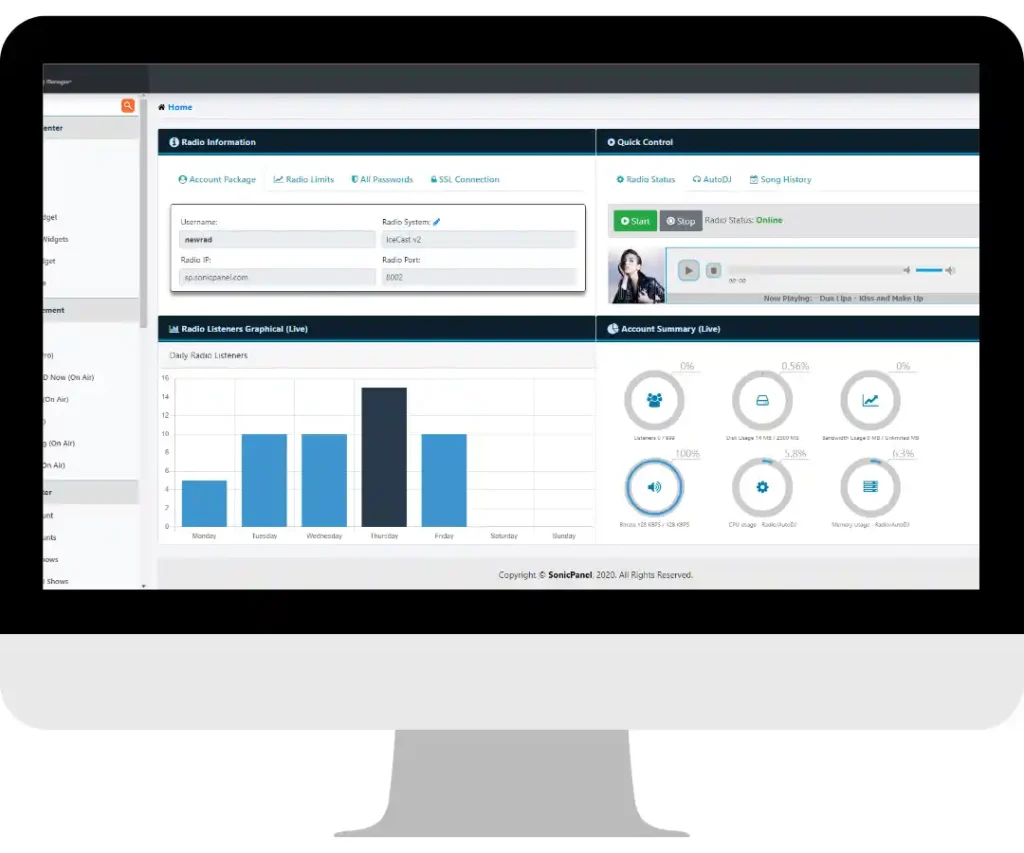 Hosting & Radio Stream
Choose the package that suits you best.
You can of course easily change it according to your requirements
Pricing
Simple enough for beginners. Powerful enough for the pros.
If the packages you see do not meet your needs, contact us to make a Custom Package for you!
MULTI LANGUAGE
SonicPanel has 10 languages, each radio client individually can choose their own language in SonicPanel easily from the left menu.

SSL (HTTPS)
Panel provides free SSL(HTTPS) service for all radios on the server, including all radio versions.
The provided SSL is free and auto renews.

PLAYER & DJ WIDGETS
Full page and single page public player widgets are available on the
Panel with unique effects on the pages and beautiful backgrounds.There is also a DJ widget that shows if a DJ is on air.

DJ ACCOUNTS AND DJ PANEL
Advanced DJ account managements, where your radio users can create multiple

Each DJ can login to the DJ Panel, each DJ can upload their own profile picture so when the DJ is on air, the profile picture will show on the player pages of SonicPanel. There are much todo for DJs on the Panel software.

SECURITY & PROTECTION
All radios are fully protected from DDOS attacks by a connection rate limits on the backend before even reach to the radios.

The Panel comes with internal brute force protection and firewall services.

Technical Specifications
Advanced AutoDJ Features, AAC+ Encoders, IDV3v2
A powerful playlist board.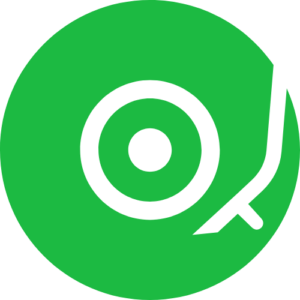 Web Player
The Ultimate Music Web Player
Try The Web Player for 10 days Free