Hosting & Radio Stream.
Create your own Web Radio
Shoutcast & Icecast Hosting Control Panel
Complete Radio Hosting Control Panel
SonicPanel is the most advanced standalone radio hosting control panel,
Comes with a panel interfaces,DJPanel and provides SSL for all radio systems, supported by WHMCS, AWBS, Blesta.
Create your own Web Radio
With a radio website
If you want to start your own webradio but you don't have your own website or you are interested in converting the one you already have, then the solution is here!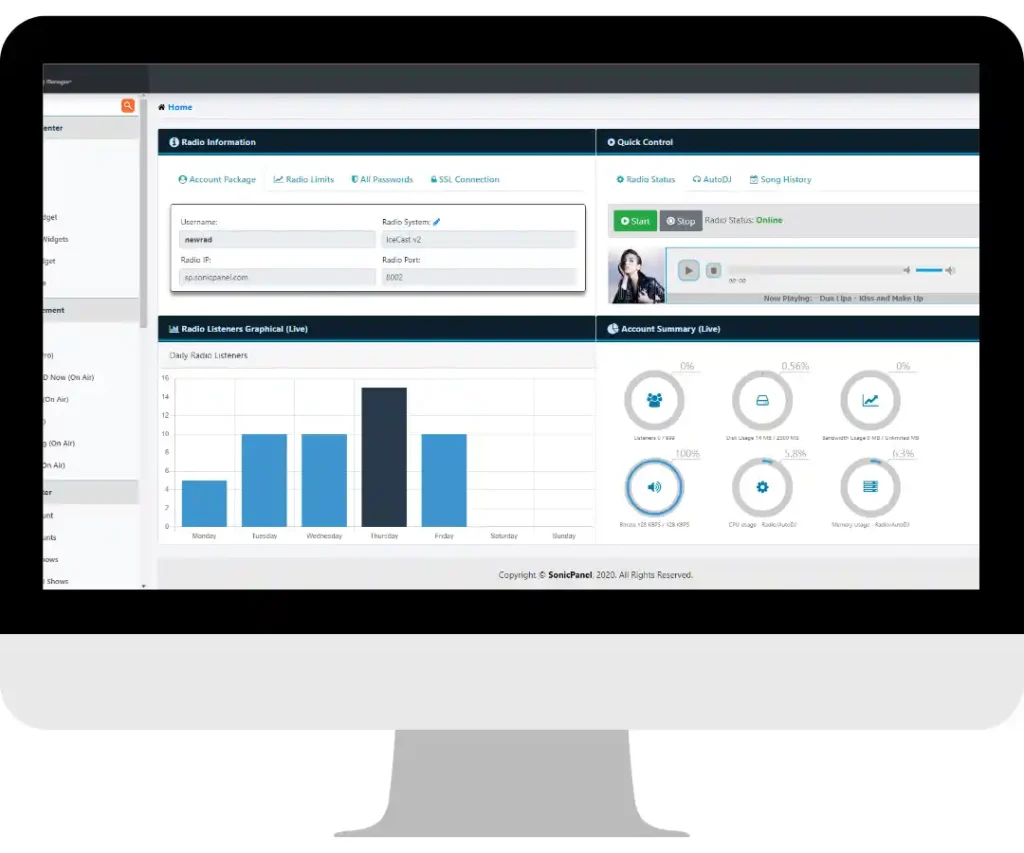 Hosting & Radio Stream
Choose the package that suits you best.
You can of course easily change it according to your requirements
Pricing
Simple enough for beginners. Powerful enough for the pros.
If the packages you see do not meet your needs, contact us to make a Custom Package for you!